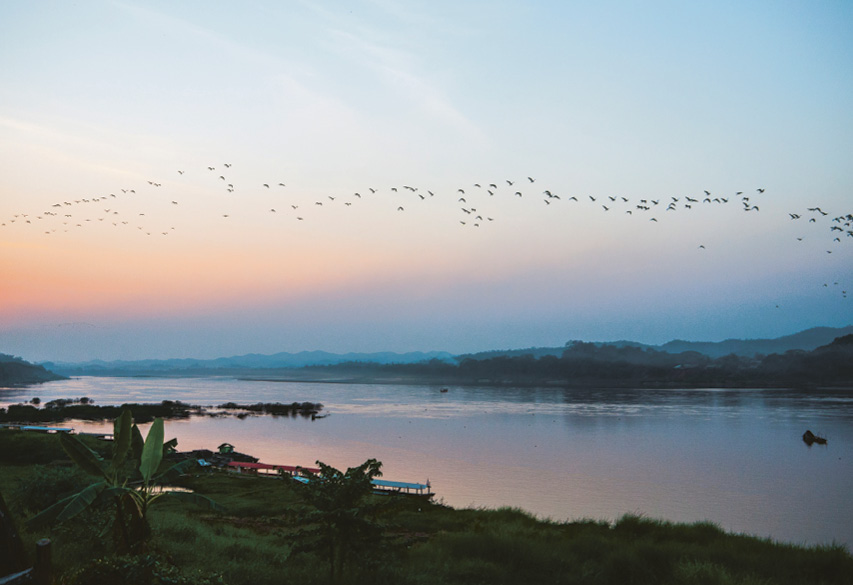 Loei
Loei is still one of Thailand's least populated regions. In between national parks you'll mostly encounter fields dotted with the occasional empty hut. Even the city of Loei is more a town than a district capital. This winter, we drove through valleys of rubber trees shedding deep, red leaves, past blond rice fields that looked like wheat and along the green, marsh-like Mekong. Throw in some pine trees and the result is a vivid feast for the eyes.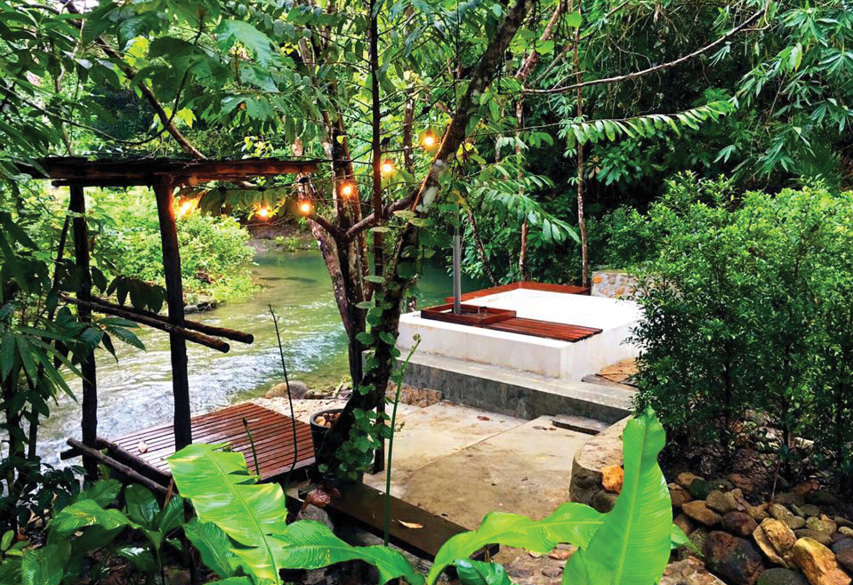 Ranong
The new popularity of 
Cocks Comb Island
, just a little over an hour away from Ranong by speedboat, has made the region such a tourist hub that AirAsia has launched daily Bangkok-Ranong flights starting at B1,180 round-trip. But the province is also home to the underrated 
Koh Phayam Island
, with untouched forests, a beautiful coastline and natural geysers. Stay at 
Baan Nai Mong Tree House
 (B1,900/night. 
www.fb.com/bannaimong
), a natural homestay hidden within lush trees by a scenic lake.
Ratchaburi
More so than ever, Ratchaburi Town is abuzz with new restaurants and a nascent art scene. For a full picture of the region's development, visit the 
Ratchaburi National Museum
 (
goo.gl/rgRxKi
), which inhabits a pink palace built in 1922. Load up on tasty regional treats at the market before heading out to 
Khao Ngu Park
 (063-472-5562), where you'll find picturesque lakes flanked by mountains. The defining destination here is the giant Buddha image sculpted into an eastern cliff face. It's also home to four caves, each housing carved Buddha images.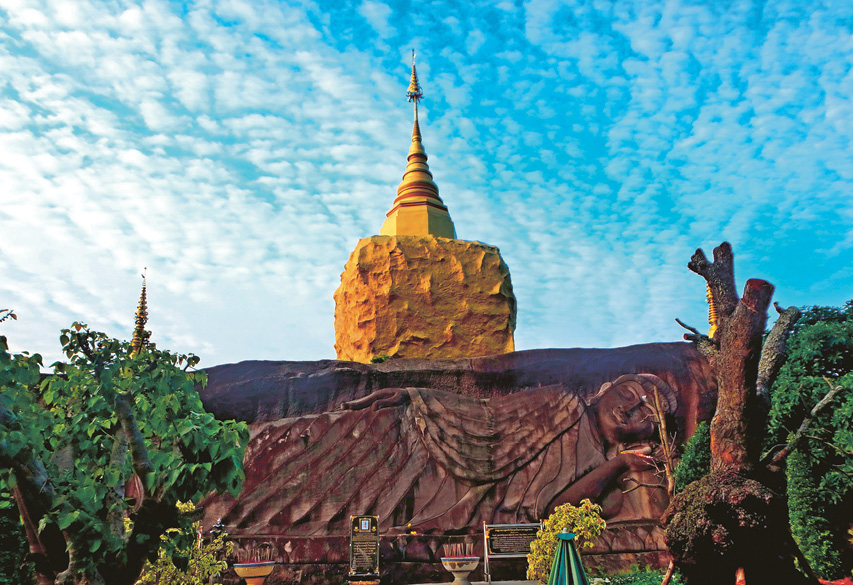 Sakon Nakhon
Sakon Nakhon isn't an Isaan tourist magnet in the way of Ubon Ratchathani, but that's exactly why you should visit now. The small province punches above its weight in the contest of craftsmanship and food getaways. An annual craft and food festival, 
Sakon Hed
, organized by a group of the same name (meaning, Sakon-made) was held in the city last December, drawing a new crowd of creative visitors. AirAsia and Nok Air run direct flights from Don Muang Airport to Sakon Nakhon from around B2,600.
Songkhla
Long overshadowed by Hat Yai, the provincial capital is finally finding a niche among traveling art lovers. Known for powdery beaches, 
Leam Samila
 is just five minutes from the city center. Also try 
Hub Ho Hin
, a red wooden house that was once a rice mill but now serves as a work center for the 
Songkhla Heritage Society
 (
www.fb.com/songkhla.asia
), and the main Songkhla Central Mosque for its beautiful modernist architecture. Book a stay at 
Baan Nai Nakhon
 (B1,300-1,500/night. 
www.fb.com/baannainakhon
), the first boutique hotel to open in Songkhla's scenic old town.
Chumphon
The southern province is surrounded by several beautiful islands. Most of them are nesting sanctuaries where humans are forbidden to set foot, but Koh Ran Ped and Koh Ran Kai have now begun admitting tourists. The uninhabited islands remain virgin and unblemished, while their waters are home to an underwater heart-shape cave that's particularly stunning when the sunlight shines through. Other dive attractions include a large rock bed covered with pink sea anemones, near which whale sharks can often be spotted. From mid-Oct to mid-Nov every year at Khao Dinsor, bird watchers can catch the arrival of birds of prey fleeing the freezing cold weather and sparse hunting grounds of Siberia.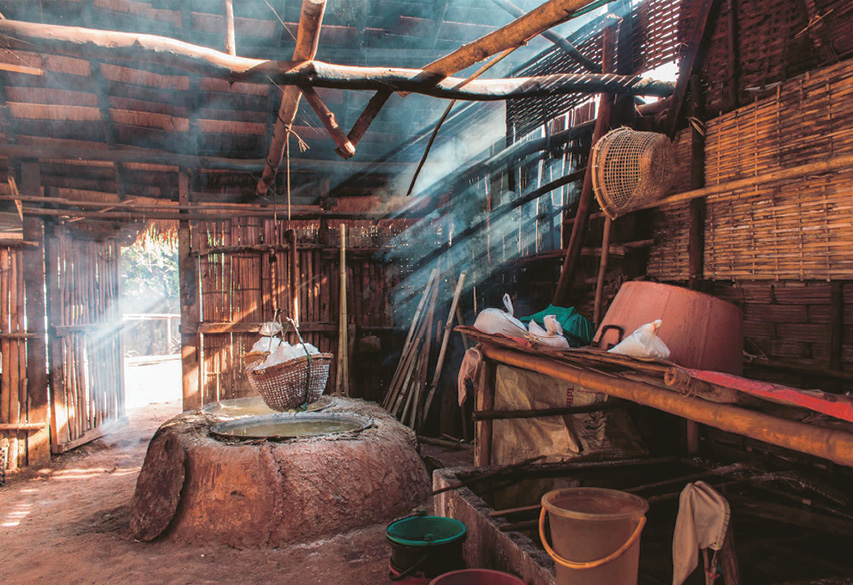 Nan
For those constantly searching for tranquil towns up north, Nan remains a must-go, underrated destination, so get there now before the crowds take over. The green hills of Khun Sathan National Park (02-562-0760) turn pink at the end of each year due to the nang phaya suea krong flower blossoms. It's also the time when pale pink pukha flowers, that only grow here, blossom at Doi Pukha National Park (081-224-0789). Take a road trip to Pua, a tiny little town surrounded by mountains that's only over an hour away from Nan. Quiet and laid-back, it's just perfect.
---
Regional
Qingdao, China
"Is this really China?" isn't an uncommon question among tourists wandering the wide boulevards of Qingdao, which was seized by the Imperial German navy in 1897 and held for 17 years, resulting in a port city molded to a German aesthetic. The destination just became easier for Thai tourists to reach thanks to cheap new direct flights with Nok Scoot (B10,140 round-trip from Don Mueang). Today, the European monoliths of old have been dwarfed by local developments: teeming business district, imposing skyline, architectural-feats (a 42km bridge!). But the downtown bustle is tempered by an unexpectedly laid-back, seaside attitude. In the summer, local shops sell beer by the kilo in plastic bags—a tradition that would do the Germans proud. Read our full 
travel guide
.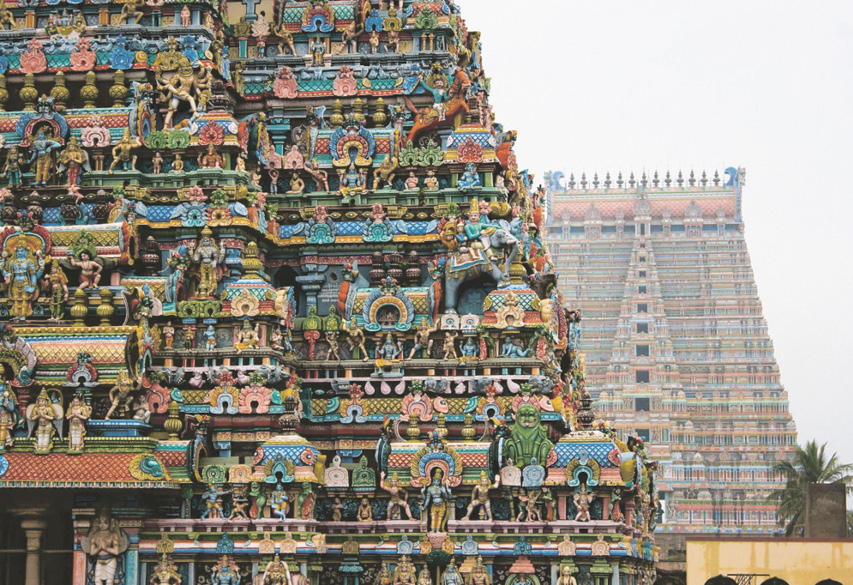 Credit: B.i.n.o.
Tiruchirappalli, India
AirAsia now flies direct from Bangkok to this stunning but frenetic city in India's southeast. Tiruchirappalli's breathtaking Hindu temples (think Wat Kaek times a thousand) and 83-meter high 
Rock Fort Temple
 are perhaps its most famous attractions, yet remnants of colonial history also abound in this ancient city that gave birth to the revolt against British rule. Regular rates set you back from B6,480 return with AirAsia (
www.airasia.com
).
Credit: Stefano Ravalli
Luang Prabang, Laos
As more and more hungry resorts open on the outskirt of the UNESCO World Heritage city, time feels like it's drawing to a close for catching Luang Prabang at its sleepy best. Often described as the "Jewel of Laos," the city has a definite stuck-in-time feel to it. Wake at 5:30am to partake in the sacred Buddhist almsgiving ceremony on the main street or head 45 minutes out of town to swim in the stunning jade pools of Kuang Si Waterfall. Right now, Bangkok-Luang Prabang with Thai Smile's return flights costs around B5,200 through Mar 4.
Cebu, Philippines
This year, the gorgeous Filipino island opens its newest airport terminal, offering direct routes to Europe that are bound to see its popularity soar. Home to a 196km-long beach, the 50-foot 
Kawasan Falls
 and a colonial-inflected city with myriad bars, eateries and shops, Cebu is the perfect alternative to your usual Phuket pilgrimage. Good adobo, Spanish architecture, famous dive spots and an opportunity to swim with whale sharks are just some of what makes it such a big tourist draw. There are also plans to run seaplane voyages to popular dive-spots on the surrounding islands and 
Oslob
—a town well known for whale watching. The three weekly flights with Philippine Airlines (
www.philippineairlines.com
) clock in at less than four hours of flight time for B10,515 round-trip.
Taiwan
Taiwan may be a tiny territory, but 
Taipei
 is still one of the most underrated capital cities in Asia. This Monocle City Survey sprung to life is filled with chic cafes, museums, designer boutiques and traditional cultural highs. Meanwhile outside the city, you'll discover onsen spas, the magnificent 
Taroko Gorge
, pristine 
Sun Moon Lake
 and various tea farms. Thai Smile (
www.thaismileair.com
) launched direct flights last October from a little over B13,000 return.
Credit: Julie V
Phu Quoc, Vietnam
Despite the island's growing popularity among the wintertime migration of European tourists, there remain stretches of powdery, barely-trodden beach on Phu Quoc. The island recently welcomed its first big luxury hotel, 
JW Marriott Phu Quoc Emerald Bay Resort and Spa
, which will be followed by 
Dusit Princess Moonrise Beach Resor
t, among a slew of other developments. The current promotion on Bangkok Airways costs B8,100/round trip on four flights a week: Tuesday, Thursday, Friday and Sunday.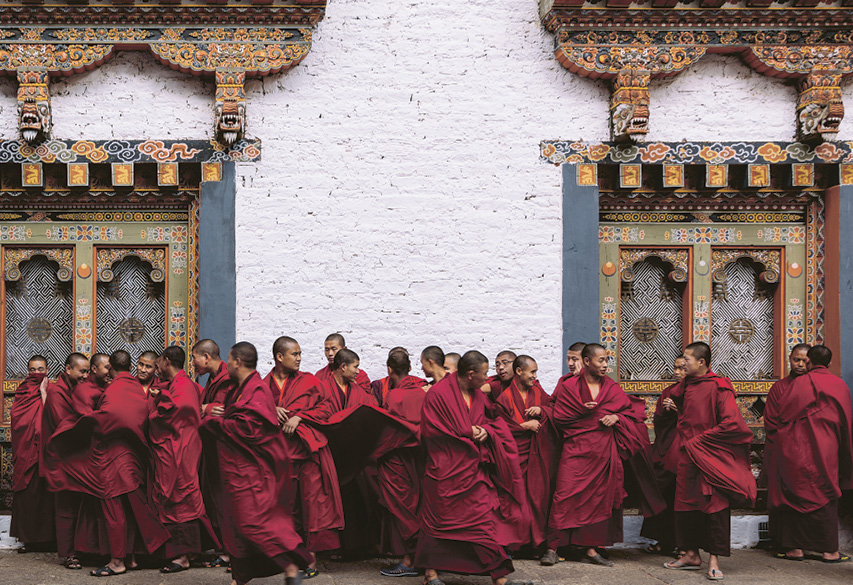 Credit: Jérémy
Bhutan
Having just celebrated 110 years of independence, the highly mountainous country continues to open up its unique culture and traditions to the outside world. The Bhutanese government recently granted tourists access to 
Pemacholing Heritage Forest
, a sprawl of ancient monasteries and ruins near the town of Damphu. In good news for luxury tourists, there'll be five new 
Six Senses
 resorts opening around the country (in the cities of Thimphu, Punakha, Gangtey, Bumthang and Paro), while new domestic flights to Yongphula airport make the country's east a far more accessible proposition. Fly into 
Paro
, considered one of the world's most challenging airports, for approximately B25,000 return with Bhutan Airlines (
www.bhutanairlines.bt
).
---
International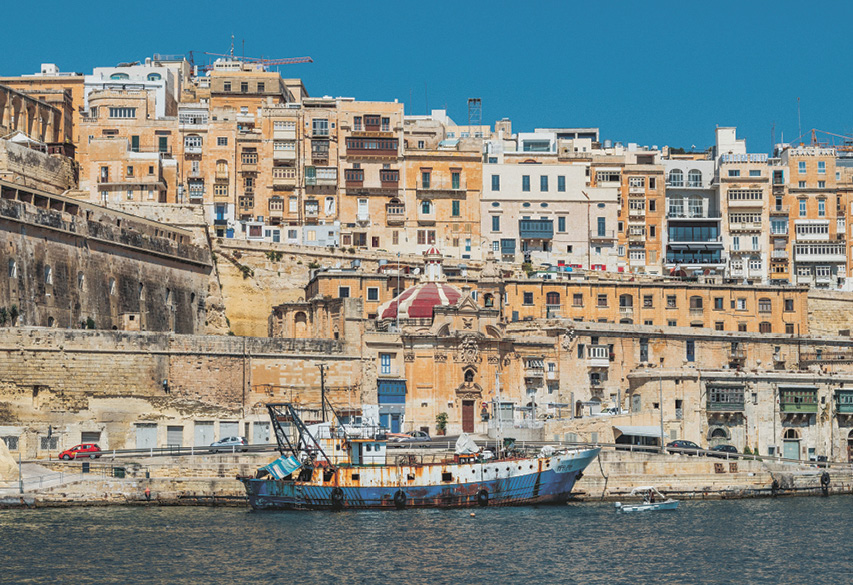 Credit: Court Richards
Malta
The capital of this so-long-overlooked Mediterranean island, Valetta, was named Europe's Capital of Culture for 2018, and it's easy to see why. The real-life Game of Thrones set is home to three world heritage sites and a food culture that skews Sicilian, Maghreb, English and Spanish influences. King's Landing aside, there's a real air of the old world about Malta, which throughout the year will host more than 400 events plus 140 projects related to its Capital of Culture status.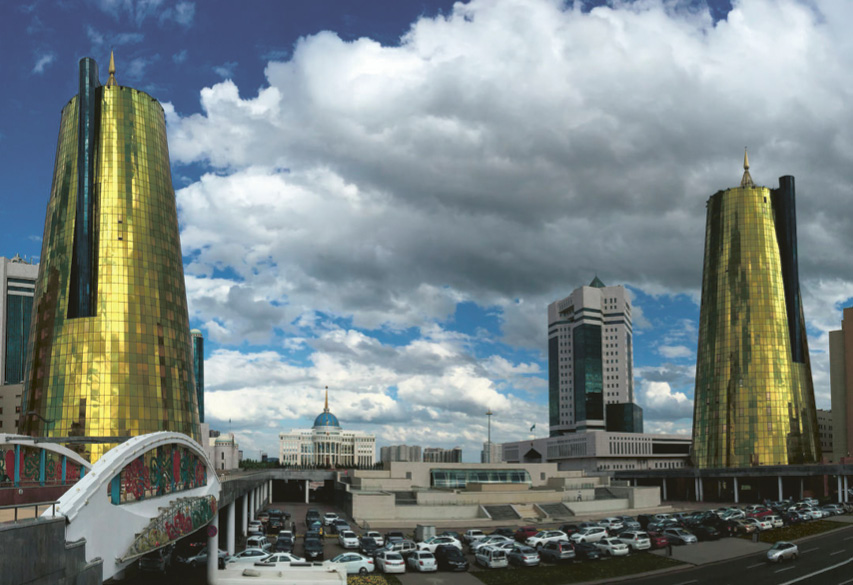 Credit: Jonathan Khoo
Astana, Kazakhstan
Kazakhstan gained popularity last year as host of the World Expo of 2017, which brought tourists worldwide to its surreal-looking metropolis. Despite its futuristic architecture, Astana is, in fact, surprisingly cheap to travel in. The country offers a whole range of adventures from hiking the snowcapped mountains of 
Tian Shan
 to roaming through 
Kyzylkum
, the 16th largest desert in the world. Direct round-trip flights from Bangkok to Astana are roughly B31,105 with Air Astana (
airastana.com
).
Oslo, Norway
Welcome to the European Green Capital of 2019— crowned one year ahead of time! There'll be parades, events, cultural and music performances throughout 2018 as Norway celebrates the 50-year wedding anniversary of its king and queen, while the city's contemporary architectural masterpiece, the Oslo Opera House, also turns 10 this year. Despite its green credentials, Oslo has seen many modern landmarks popping up recently, including Fjord City—a mega project that's in the process of transforming 10km waterfront into museums, art venues, apartments and parks.