Costa Rica Tours
---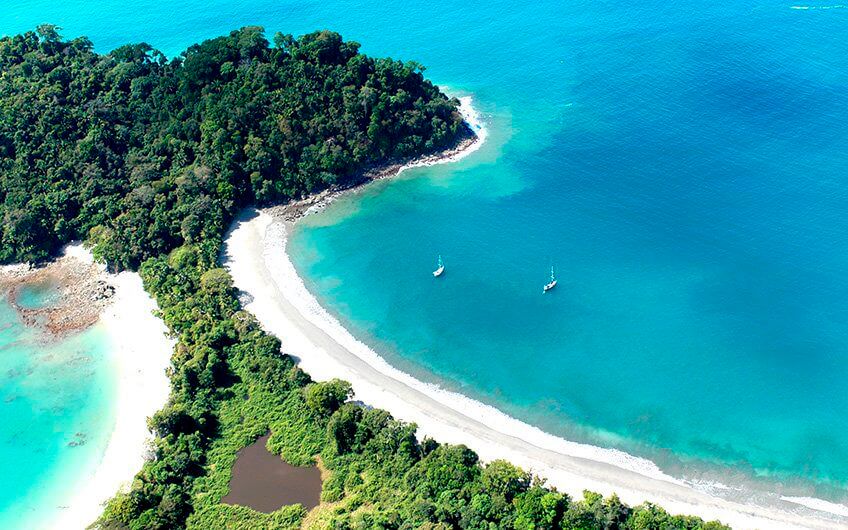 ---
Planning an adventurous Tour in Costa Rica? And have several places in mind, but do not know from where to begin? Well, Costa Rica is not only a holiday destination; it's an experience of a lifetime!
This small country does have not only environmental attractions but also great culture and history. It has an array of tourist attractions that can be covered when you plan for a tour in costa rica. The long list includes misty forests, majestic volcanoes, miles of serene beaches along the coasts and spell binding river valleys.
When you visit Costa Rica your tours must also include world's most biological and diverse places, with more than 500,000 animal and plant species. When you mention Costa Rica, one cannot forget mentioning about 870 different species of chirping beauties that one can spot there!
We are here to recommend you the best travel destinations Costa Rica offers to its explorers. So, if you are ready to discover Central America's most amazing country, read on.
Places you must consider to add in your Costa Rica Tour
1. Arenal Volcano
Arenal Volcano is the most active andesitic stratovolcano in Costa Rica. Arenal had last erupted in 2010. While it is still alive, Arenal is considered to be just sleeping. Hence, it is a perfect destinationfor travelers as it is a rare sight to watch.
There are so many other things to explore in the surrounding areas of Arenal. These will give you a thrilling experience such as whitewater rafting, rainforest hikes, horseback riding, etc.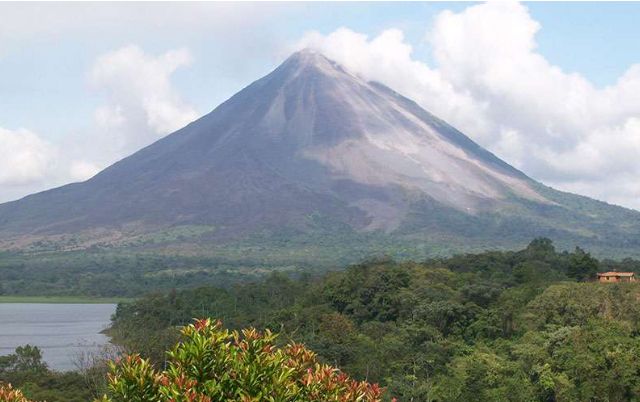 2. The Capital City, San José
San Jose is the most significant city of Costa Rica. This cosmopolitan town also has the historical and traditional heritage to offer to the visitors.
Along with many wonderful museums, it has numerous colorful markets, shopping centers, and bars. Other than these daytime fun activities, the nightlife in San Jose is also phenomenal.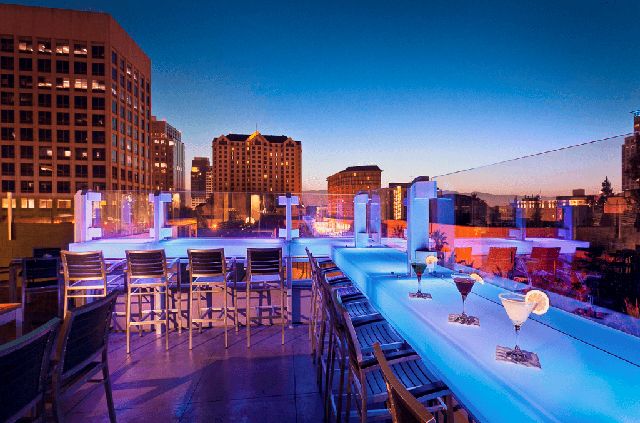 3. Drake Bay and Corcovado National Park
Corcovado National Park is one of the best biologically diversified place on the planet. Drake Bay is also a hot spot destination that we as Costa Rica tour experts advise visiting.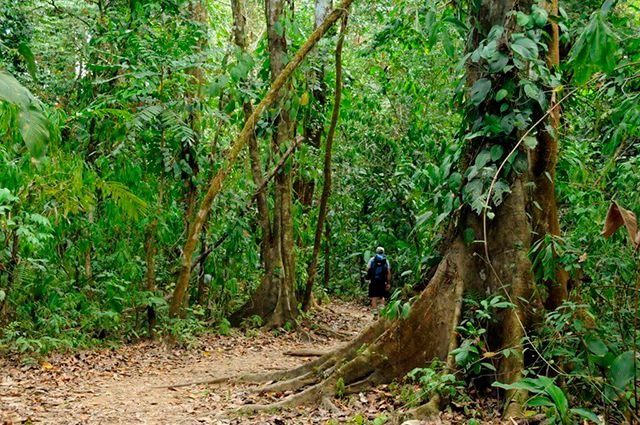 4. Beaches at Manuel Antonio
The place is a paradise and has world-class beaches with blue water and bright sand. These beaches are ideal for a laid-back family vacation.
Another attraction of Manuel Antonio is its National Park. Although this park is located in a small area, yet it is known as the wealthiest place in terms of wildlife, and natural beauty.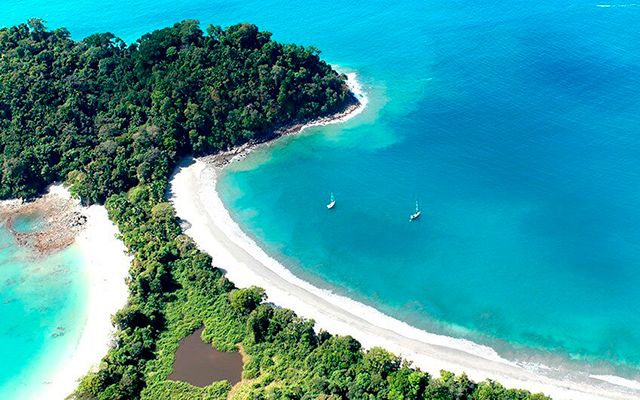 5. Awesome Reggae Nights in Puerto Viejo
The Puerto Viejo does not have flashy clubs, but it has beach bars, classic discotheques, and laid-back lounges. You can hear the loudest music beats in the environment that indicates where the party is!
There are some finest places in the south of the town where visitors can go to drink, dance to reggae beats and meet locals.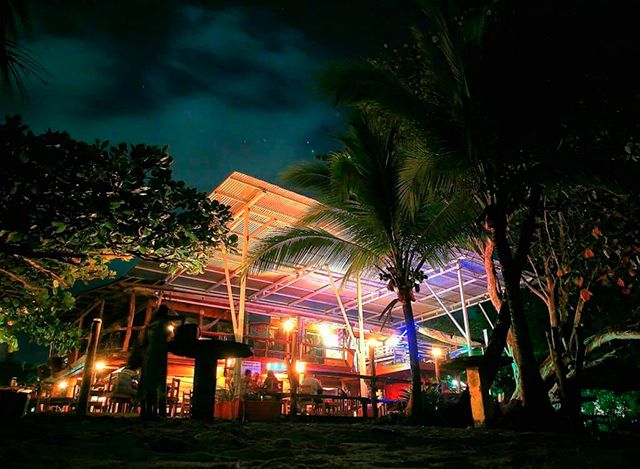 6. Playa Guiones and Nosara Beach
Playa Guiones is a seven km stretch of glittering white sand and is a favorite tourist destination for nature lovers. The crystal clear water and serene surroundings make it a must-visit destination in Costa Rica. The beauty of Nosara has earned it a rank amongst the top 10 beaches in Central America.
Now, you know which about the most important place to have in your costa rica tours. Let us know which one is your favourite in the comments section below.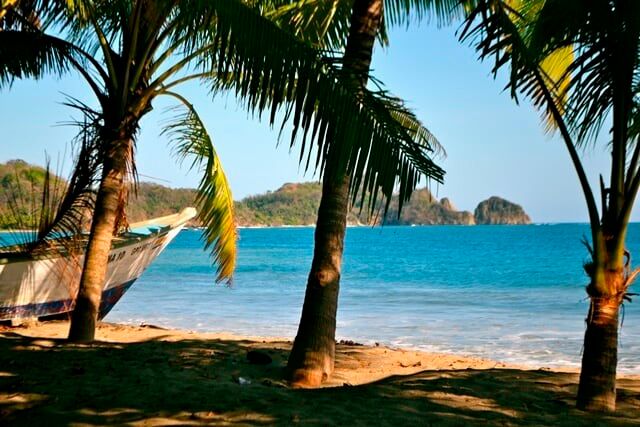 7. La Fortuna Waterfall
Located closely to the main hotels of Costa Rica. You can easily reach this magnificent waterfall by a short car ride followed by a horse ride or a hike. The hiking can be a bit challenging thus adventurous people only should take this route. But, the exertion is totally worth seeing the 200 feet waterfall mesmerising your eyes. Refresh your soul and mind with a swim or spend quality time with your loved ones around the place.
8. Celeste River
Without a doubt, Celeste river is the one of the natural wonders of the beautiful city Costa Rica. I am sure once you plan a trip here, its on your 'Must Visit Place'. The spell-binding blue water makes you believe that its artificially coloured as it is no perfectly light blue!
If you are game for some adrenaline rush, then hike up to 3 hours to reach this heaven! The hiking is also an experience in itself as it is through the rain forest mostly. Although, swimming in this river is not allowed but merely looking at it is a treat to the eyes.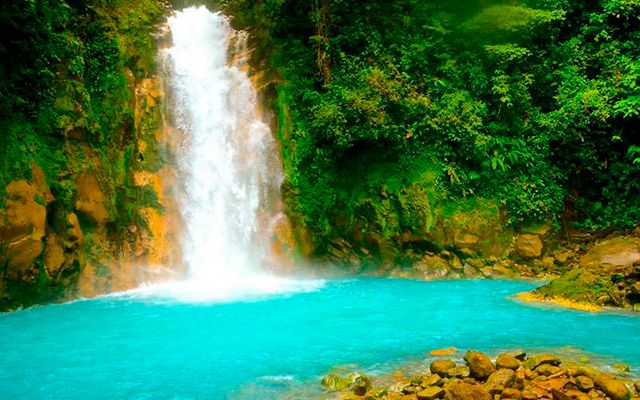 9. Tortuguero National Park
If you are a wildlife and nature lover, then Tortuguero National Park is the perfect place for you. This national park is nothing but a set of water canals and rightly called as the Amazonas of Costa Rica.
You can reach the town and hotels of Costa Rica via flight also, but if you wish to try something new, then you should take a boat. The ride via boat is beautiful as it takes you through these water canals. You get to spot several monkeys, water birds and crocodiles. Also, the lush flops around will leave you speechless.
If you plan your trip around August to October, you can lucky to spot turtle nesting in Costa Rica. Tortuguero is the best home to turtles for nesting their eggs. See, now you know from where does this national park gets its name from. This experience you and your family will never forget and cherish throughout your life.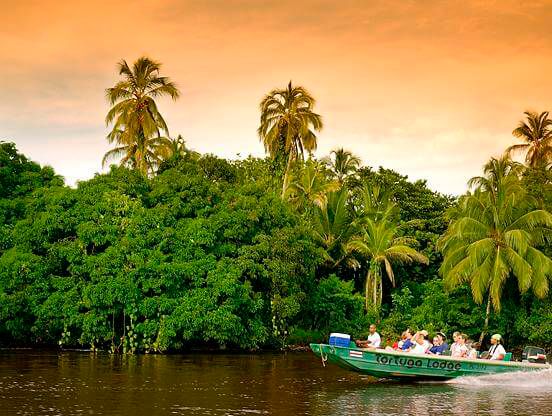 10. Guanacaste Beaches
The most renowned beaches all around the globe are Guanacaste Beaches. In fact owning to its serenity and beauty, many famous personalities have selected this destination to build a home for themselves away from the hustle bustle of the city.
The clear waters, amazing weather on this 200 km stretch of the Pacific Coast has made it the ideal place for diving, surfing, horseback riding, swimming, fishing or simply lazying around with a book!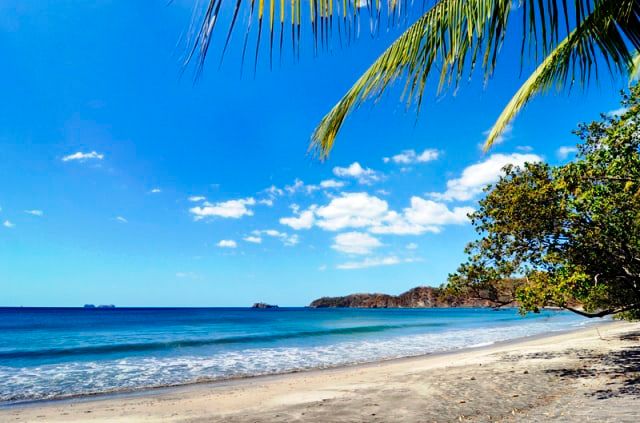 About Costa Rica Focus
We, at Costa Rica Focus, provide the best services in the field of tours and travels. We offer not only online reservations for holidays, but also give personal attention to our customers. We fulfill their requirements of unique travel packages, customized tours, hotel reservations, and other specialized packages.
Our company has a dedicated team that thrives towards providing you a comfortable and memorable trip. Our proficient travel team renders our esteemed clients with detailed information about the places they like to visit.
The professionals sitting here give you the custom tailored solution to your every travel demand. Whether it is organising a vacation with family or a business tour, we make it special. We ensure to make your experience glorious and unforgettable.
Essential Info
Capital :


San Jose

Currency :


Colon

Driver's License :


An international driver's license is recommended but your current driver's license is valid for the first 3 months. Must be 21 years old.

Electricity :


110 V, 60 Hz

Entry Requirements :


A valid passport is required. Return or onward ticket required. It is the traveller's responsibility to check with the country's Embassy for up-to-date information.

GMT Time :


-6 hr. Daylight savings time is not applied.

Government :


Democratic Republic

Land size :


51,100 km2

Language :


Spanish, some English

National Airlines :


Sansa, Nature Air

Population :


4,253,877 approx

Religion :


Roman Catholic 76%, Evangelical 14%, other 10%

Required Vaccines :


none

Tourist Season :


December through May

Foreign Affairs and International Trade Canada :
Consult the "Country Travel Advice and Advisories" of Costa rica
Origin & Culture
Cuisine
Other food staples include; corn tortillas; white cheese; picadillos (a meat and vegetable combination, garnished with spices); tamales (corn-based dough); chorreadas (corn pancake); pozole (corn soup); andempanadas (corn-based turnover stuffed with beans, cheese, or meat). Common vegetables used in picadillos are potatoes, green beans, squash, ayote, chayote and zucchini.The local coffee, banana and plantain staples are also the three main agricultural exports of the country. Costa Rican coffee enjoys worldwide popularity, with seven varieties grown within the country. Refrescos are beverages made from fresh fruit (cas, guanabana, watermelon, blackberry, strawberry and passion fruit), sugar and either water or milk. Agua Dulce (sweet water) and is made from tapa de dulce (boiled down sugar cane juice to a solid form) which is dissolved into boiling water or milk.Fermented sugar cane is used to produce the national alcoholic drink called Guaro. It is similar to vodka, and is usually drunk with water and lemon. Pilsen and Imperial are the most popular beers in the country.
Culture
The locals refer to themselves as tico or tica (female). This comes from the locally popular usage of "tico" diminutive suffixes, added to many words to sound more polite and courteous. Costa Ricans are known as very friendly, helpful, laid back, unhurried, educated and environmental people. Spending quality time with family and friends is paramount. Visitors are normally referred to as Gringos, but without the derogatory meaning of other Latin American countries. The common expression Pura Vida (pure life) truly embodies the lifestyle, and is used widely in conversation, meaning This is living! or Cool!Folkloric Costa Rican music includes rhythms known as tambito and punto. The Punto Guanacasteco is a folkloric dance performed by couples. The African musical heritage is also present, with the sounds of rumba, calypso and reggae. Rock music is very popular and a newer local rock style emerged some 20 years ago, led bands such as Gandhi, Evolucion, and Kadeho.
Geography
The landmass of Costa Rica is primarily of volcanic origins, making up the mountain system that spreads centrally across the country: the Cordillera de Guanacaste, the Cordillera Central and the Cordillera de Talamanca. A few of these volcanoes remains active (Arenal Volcano, Irazu Volcano, Rincon de la Vieja Volcano and Turrialba Volcano) and make for interesting visits. The highest point in the country is Cerro Chirripo, at 3,810m. The nation's long coastal plains long both the Atlantic and Pacific oceans. Politically, Costa Rica is divided into 7 provinces: San Jose, Heredia, Alajuela, Cartago, Limon, Puntarenas and Guanacaste.The country plays a big part in the neotropic ecozone, the land that form a natural bridge between North and South America, which facilitates the coming together and displacement of innumerable animal and plants species.
History
Christopher Columbus was the first to land on Costa Rica's shores in 1502. Spanish colonizers began to establish themselves in 1522, after several failed attempts due to disease, heat, native resistance, and pirate raids. Costa Rica remained a Spanish colony for nearly three centuries, until 1821, when the country joined other Central American provinces in a joint declaration of independence from Spain. With the termination of the United Provinces of Central America in 1838, Costa Rica proclaimed its sovereignty and independence.Several unique factors contributed to the development of an autonomous and individualistic agrarian and egalitarian society. Costa Rica has mostly always been peaceful and democratic. Only two violent incidents occurred (in 1917-19 Federico Tinoco ruled as a dictator; and an armed uprising in 1948 led by Jose Figueres).The army was abolished in 1948.
Nature
The list of nature parks is long and one can not possibly see all of them in a single trip. A few stand out in popularity for travelers: the Monteverde Cloud Forest Reserve, the Tortuguero National Park, the Manuel Antonio National Park, and theCorcovado National Park.Always attracting visitors, all of the Costa Rican volcanoes are designated national parks. The Irazu Volcano remains astounding with its green-water crater. A walking path has been established around the Turrialba Volcano. The active Arenal Volcano erupt about 40 times a day, the best time to visit is at night where you can see lava flows.
Sports
If there is one sport Costa Rica can claim to be excellent for, it would be surfing hands down. The real attraction for surfers is the variety of surf categories, and year round waves. The Pacific coast particularly has some of the best surfing in Central America. Tamarindo is a perfect beach to learn to surf, while Playa del Coco is ideal for advanced surfers.Here is a brief list of other activities to choose from:
Biking
Bird Watching
Fishing
Golf
Hiking and trekking
Horseback Riding
Rock Climbing
Snorkeling & Scuba Diving
Hang Gliding, Paragliding, and Ballooning
Canopy Tours
Windsurfing
River Rafting, Kayaking, and Canoeing
Other Useful Info
Banks & Money
The local currency is Colon, named after Columbus. The currency is inflating at a rapid pace and forged bills are quite common. It is recommended to simply carry US Dollars in small denomination since tourism areas have prices marked in Dollars.Banks are easy to find but always accompanied by long delays. Us Dollar traveller's checks can be changed at the bank or in hotels. You can find ATMs in most places, particularly in San Jose, that dispense US Dollars and Colones. Major credit cards are accepted in major tourist places but not in more rural areas.
Climate
The location that receives the most rain is the Caribbean slopes of the Central Cordillera Mountains. The humidity is also higher on the Caribbean side than on the Pacific side. The average annual temperature on the coastal lowlands is around 31C, 21C inland, and below 10C on the summits of the highest mountains.For monthly average temperatures please refer to your destination of choice.
Communication
The country code in Costa Rica is 506. There are no area codes, local phone numbers are seven-digit numbers. The modern telecommunications services are provided by the government run Instituto Costarricense de Electricidad. Direct-dialling, telegram, fax, cellular phone network and internet access are all available. Internet cafés can be easily found in the tourist spots, as well as in hotels.There is one English newspaper, The Tico Times. Check out Viva and Tiempo Libre for the latest listing of music, theatre and dance performances.
Health
The easiest way to stay healthy in Costa Rica is to use common sense when it comes to food and drink. Although the water is considered potable, it is strongly advised to drink only bottled water. Make sure foods are properly cooked, and it may be best to avoid the delicious ceviche dish, a raw marinated seafood salad. Order all drinks without ice cubes and while enjoying the popular refrescos (fruit shakes) make sure to have it made with milk (en leche) instead of water. Here is a list of common ailments to watch for:– Sunburn or sunstroke
– Diarrhea and intestinal upsets occur a lot since our stomachs are not accustomed to the food bacteria found here. In extreme cases, you should definitely take a stool sample to a lab for analysis. Amoebic dysentery or another form of parasite could be the cause and is easily treated.
– Malaria, dengue fever, and leptospirosis all exist in Costa Rica. Although the likelihood of contracting any serious tropical disease in Costa Rica is slim, especially if you stick to touristy areas, you should ideally be inoculated.
– Riptides, in-shore currents running out to sea, are very common. If you find yourself in a riptide, swim parallel to the beach until you're out of the riptide current area.
– There are several species of venomous snakes and insects (snakes, scorpions, black widow spiders, tarantulas, bullet ants, etc), but they should not become a great fear. Just watch where you stick your hands, and shaking out your clothes and shoes before putting them on is a good idea. Bug bites can be a nuisance in the tropical forests so bring some insect repellent.There are no required vaccines to enter the country, unless you are arriving from a yellow fever affected destination. The following vaccines though are highly recommended for any tropical destination: hepatitis A and B, rabies, typhoid, tetanus and yellow fever. Less frequented areas of Costa Rica may also be prone to Cholera, Polio, Dengue fever, Diphtheria and Malaria. If you plan an adventure trip, it may be a good idea to get inoculated.
Official Holidays
March/April – Easter
April 11 – Juan Santamaría's Day (National Hero)
May 1 – Labour Day
July 25 – Guanacaste Day
August 2 – Virgin of the Angels Day (Patron Saint)
August 15 – Mother's Day
August 24 – National Park's Day
September 15 – Independence Day
October 12 – Columbus Day / Dia de la Raza
December 25 – Christmas
Safety
Extra precautions should be taken with a rental car as they can be more easily identified. Always, always use public parking lots. Never park on the streets. Be on your guard of strangers who stop to help you if you have car trouble.
Shopping
Handicrafts really worth buying are few and rare in Costa Rica. Notable exceptions would be woodcarvings and pottery. An example is the colourfully painted Costa Rican oxcart replicas. These are particularly popular in the craft shops of the town of Sarchi, also know for its furniture. Beautiful low-fired simple potteries put the town of Guaitil, in central Guanacaste, on the tourist map. Costa Ricans create marvellous reproductions of pre-Columbian gold jewellery as well.The one thing you should buy, in large quantities, in Costa Rica is coffee. With seven different coffee-producing zones, you are sure to find one to satisfy your taste. All coffee is strictly Arabica. Café Britt is the best widely available brand. Do buying whole beans (grano entero), as the local grinds are much finer and may have sugar already added.
Taxes & Tips
The departure tax of around US $26, per person, must be paid when leaving the country.The government sales tax is 13%, and is charged on all goods and services. Hotels charge a 16.3% tax. Restaurants charge a 13% tax and add on a 10% service charge. Tipping is also customary for bellmen, doormen, porters and tour guides. Taxi drivers do not receive any tip.
Transportation
The Interamericana (Panamerican Highway) runs through Costa Rica and is the main entry point by car. Many Costa Rican roads are in terrible shape, riddled with major potholes, and many roads are unpaved. A good road map with the small towns listed is essential as road signs are relatively few, or accurate. You can find great deals at car rental agencies but make sure you have proper complete insurance.There is an extensive network of bus routes within the country, and some international destinations, with reasonable fares and usually comfortable seating. Taxis are safe, as long as you choose recognized companies. The national taxi service has red vehicles. From Juan Santamaria International Airport, taxis are orange. When in San Jose, fares are metered. But in the provinces you should agree on a price ahead of time.